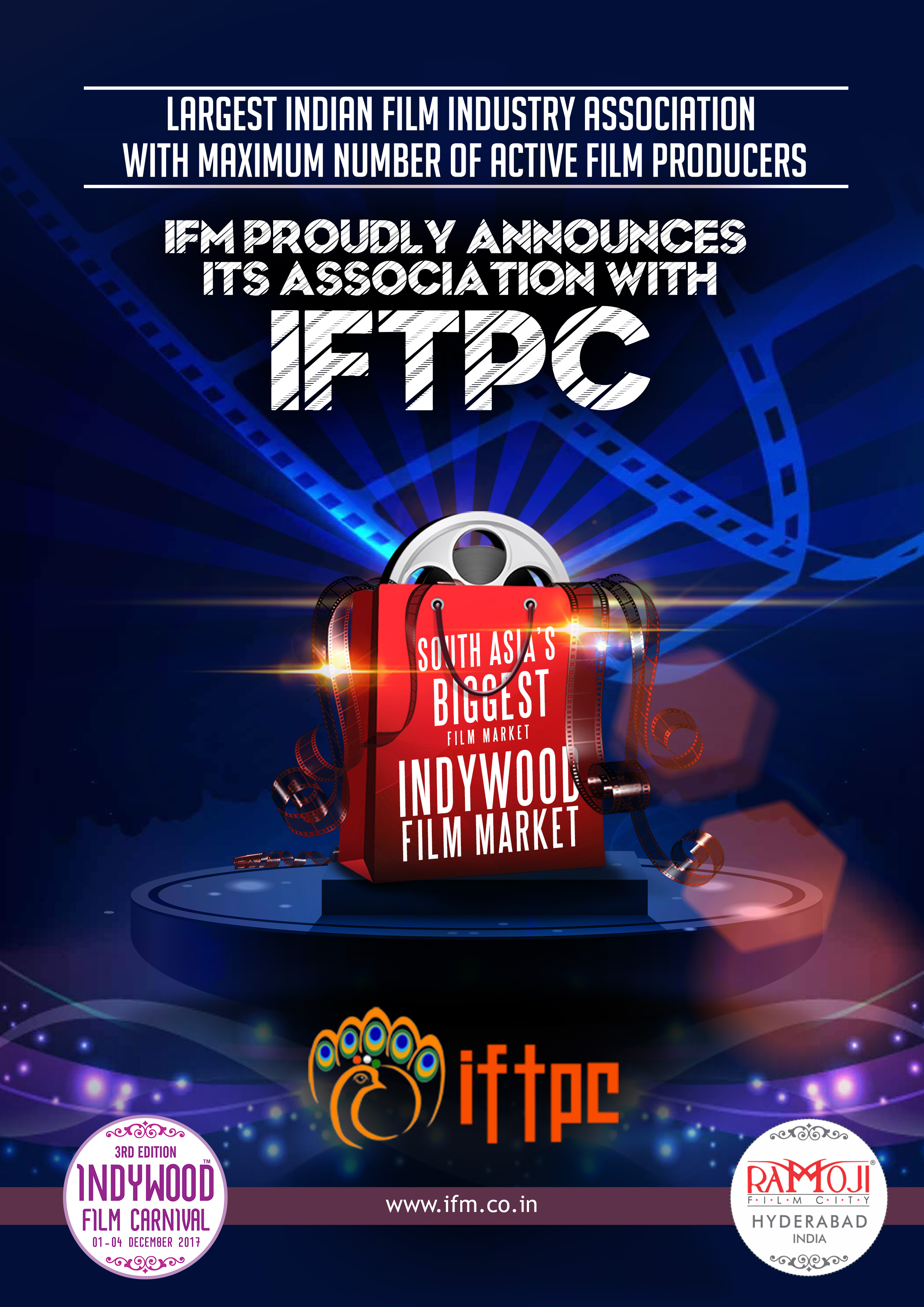 IFM proudly announce its association with IFTPC
The council's journey began in the year 1990. In the early years we were known as the Association of Motion Pictures and Television Programme Producers (AMPTPP) until 2013, when they reinvented ourselves and renamed the association to the present, Indian Film and Television Producers Council (IFTPC).
It is a trade association in India. Pahlaj Nihalani was the president of the then AMPTPP for 29 years until 2009. As of 2015, its president was Sajid Nadiadwala.
In 2015, IFTPC has unveiled its brand personality that is true representation of its guiding principle, purpose of existence and associated people.
IFM is proud to announce its association with IFTPC.
--