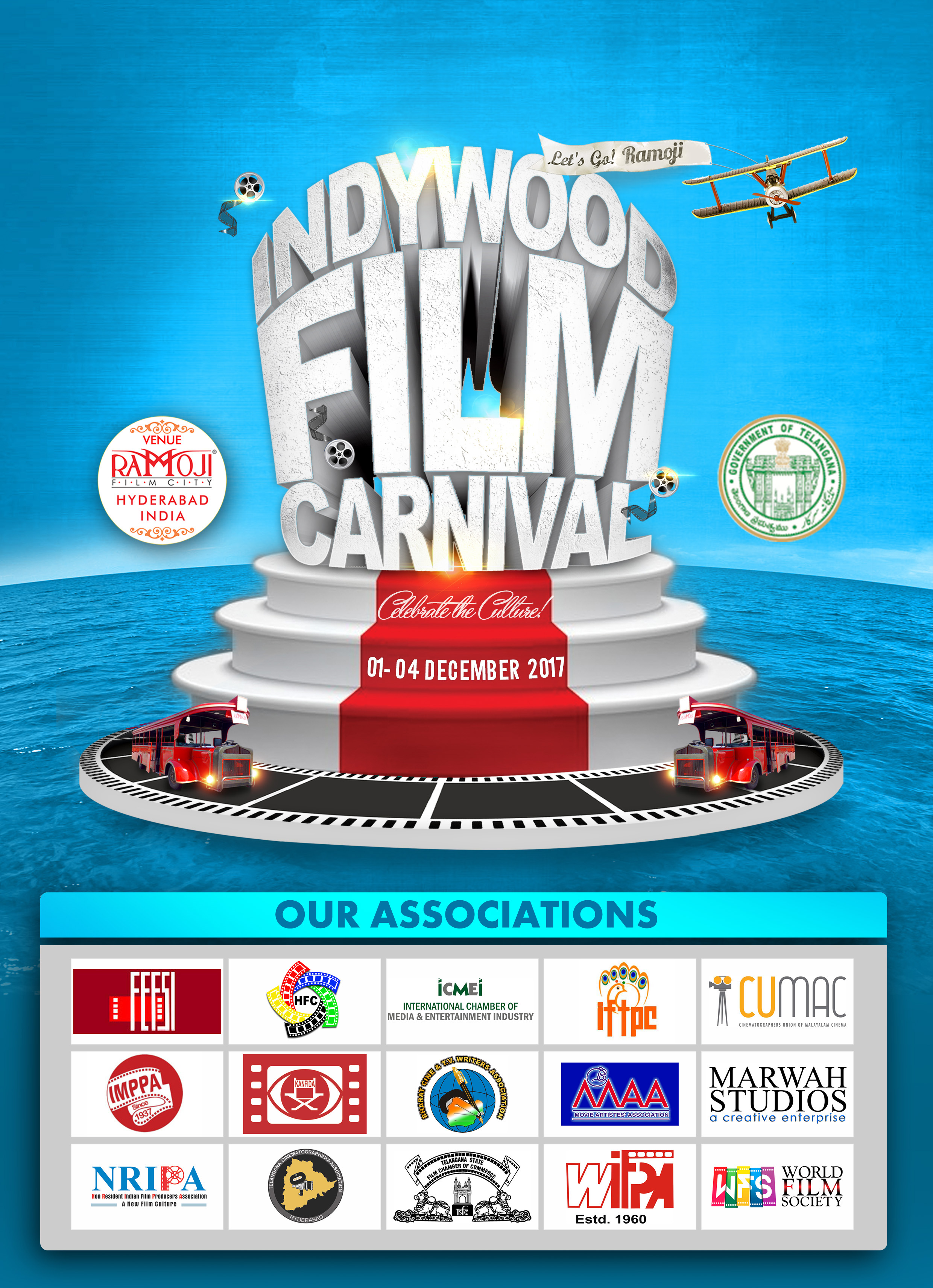 Indywood has joined!!!
Indywood Film Market (IFM) joins hands with 14 Film Associations!!!
1. Cinematographers Union of Malayalam Cinema (CUMAC).
2. Indian Film and TV Producers Council (IFTPC).
3. Asian Society of Film and Television.
4. Western India Film Producers' Association (WIFPA).
5. Telangana State Film Chamber Of Commerce.
6. Bharat Cine & T.V. Writers Association.
7. Hyderabad Film Club.
8. Karnataka Film Directors Association.
9. Indian Motion Picture Producers Association (IMPPA).
10. Film Employees Federation Of South India (FEFSI).
11. World Film Society (WFS).
12. Movie Artist Association (MAA).
13. Non- Resident Indian Film Producers Association (NRIPA).
14. Telangana Cinematographers Association.
--